With the weather getting colder and leaves falling, we thought it would be fun to toss up a post filled with cool Halloween horse costumes to make you smile or give you some ideas for dressing up yourself and your horse.
Fun and Entertaining Halloween Horse Costumes
Here we have a high-flying Ice Angel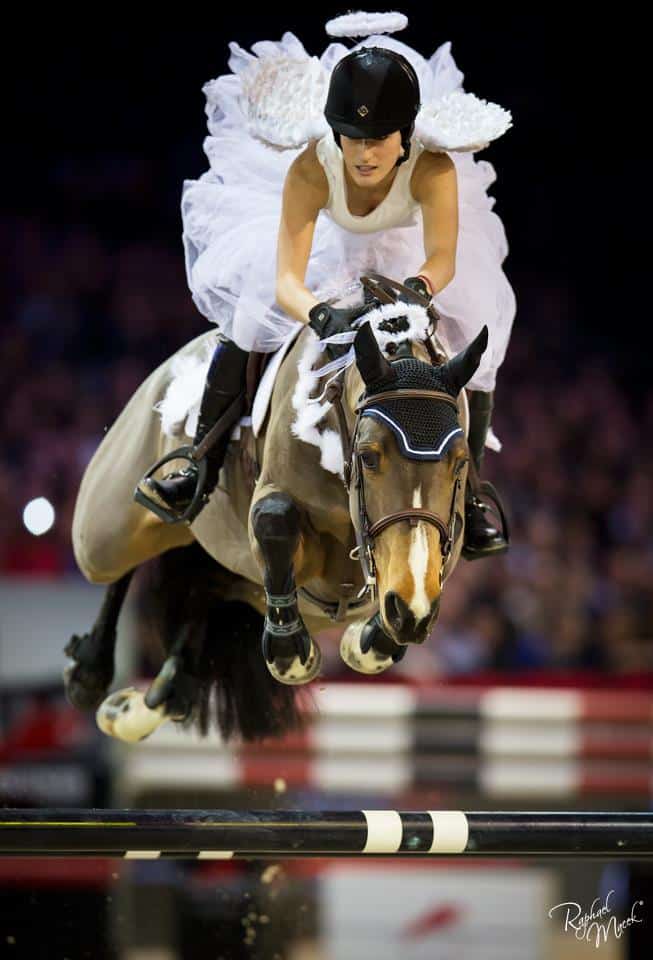 I"m not really sure what this rider is supposed to be, but the blue is a nice touch 🙂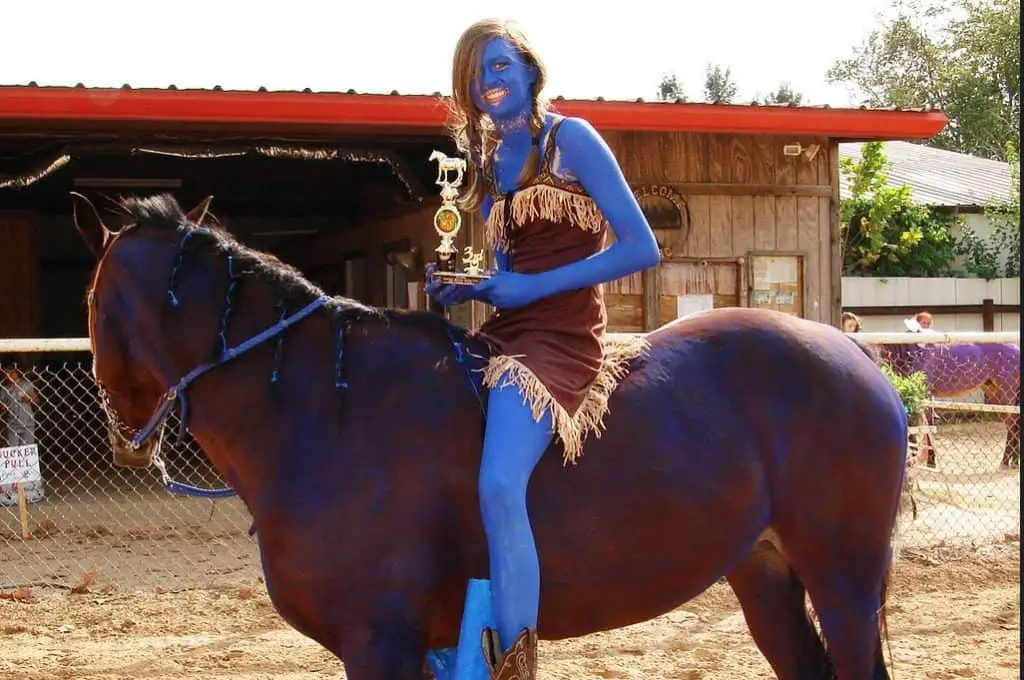 I feel she belongs to shovel leaners union 226
Here we have the cow jumping over the moon.
The force is strong with this one
With her trusty steed sheera is ready to save the world!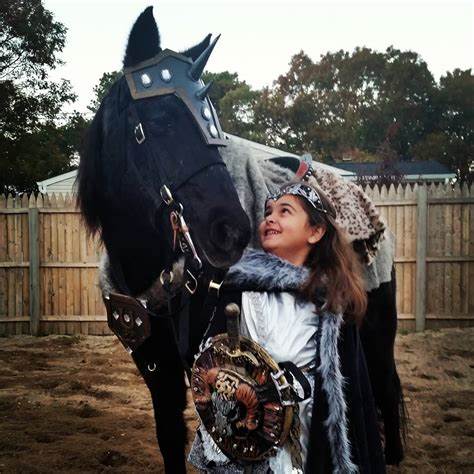 Mean green carries our princess over the hurdles.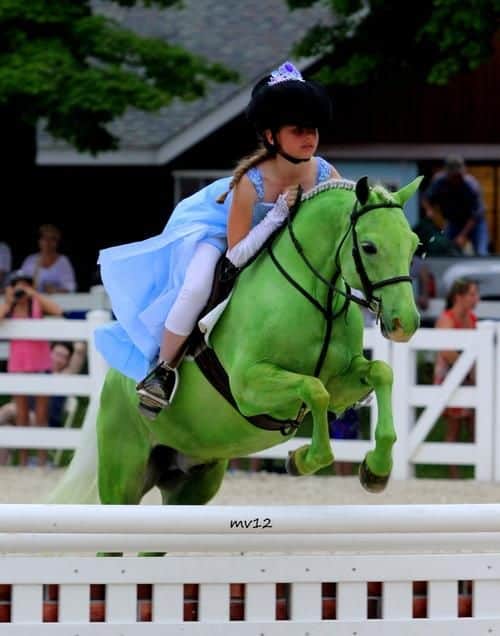 Trick Or Treat!
Strange that he doesn't quite look like Olaf.
Might that be a Woolly Mammoth? Sure, seems legit.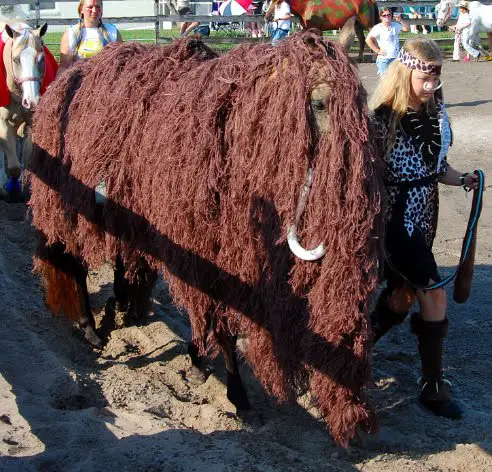 Here we have another Ice Angel
Nothing like the old ball and chain.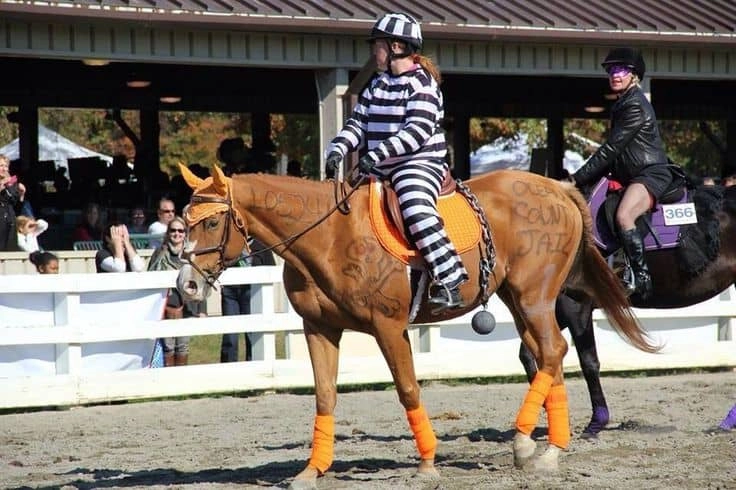 Rock and roll all night and party every day!!
Ok, the picture is kind of small, but I thought it was funny so I included it.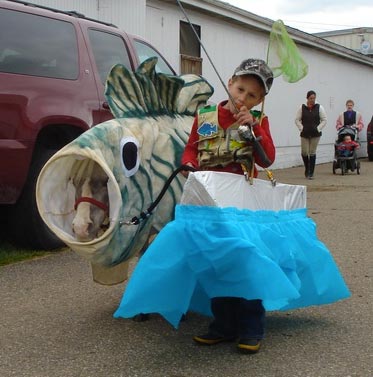 Appears to be a needle in a haystack.
Hey look it's Picachu 🙂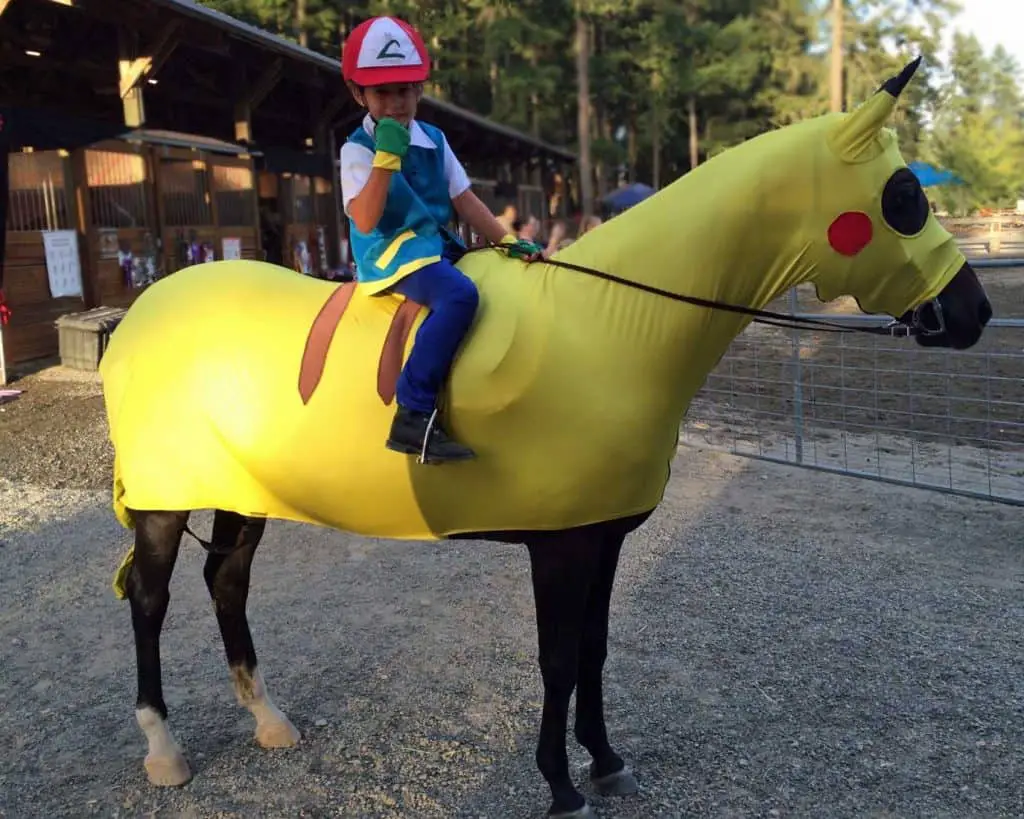 Hey, let's play a game of Twister :-))
Taking from rich to give to the poor.
You'll never go near the water again.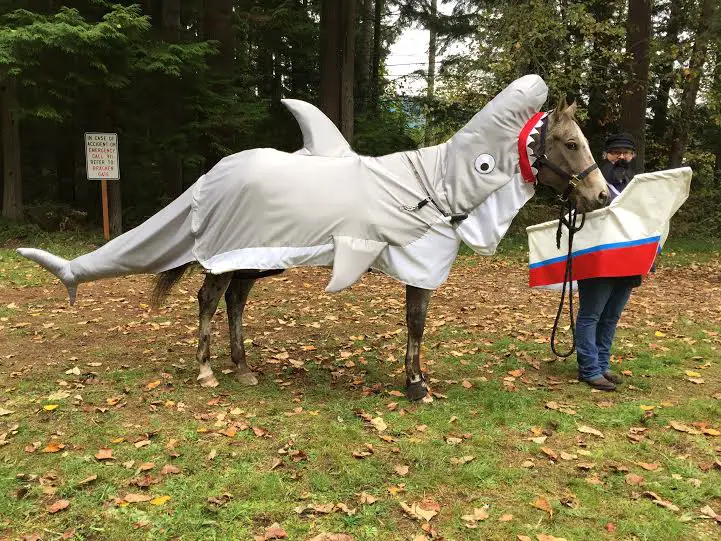 I thought this ghost rider costume was really cool for both horse and rider.
Here is another cool shot of a ghost rider.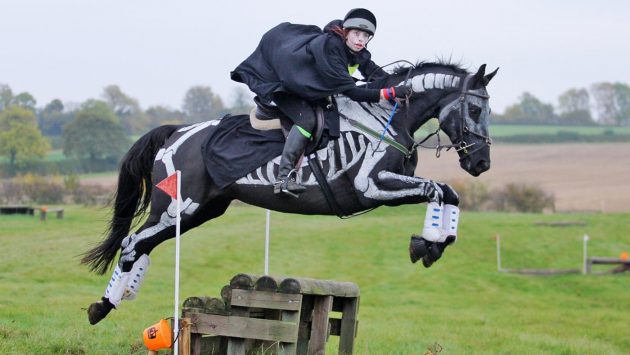 For those of you with an arachnophobia issue…..hehe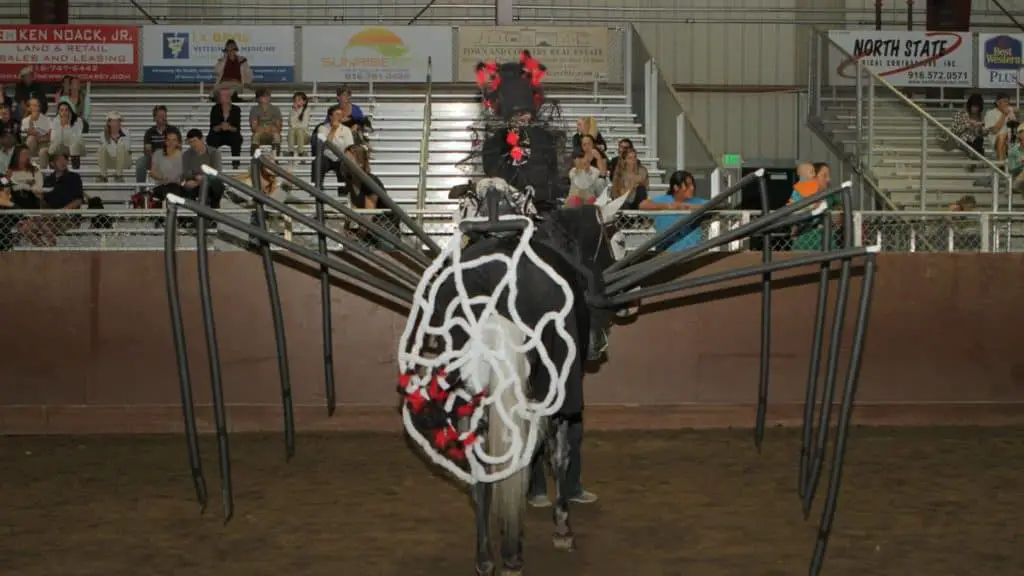 I'll take mine with extra cream please…
Princess Leia Needs a shave I think.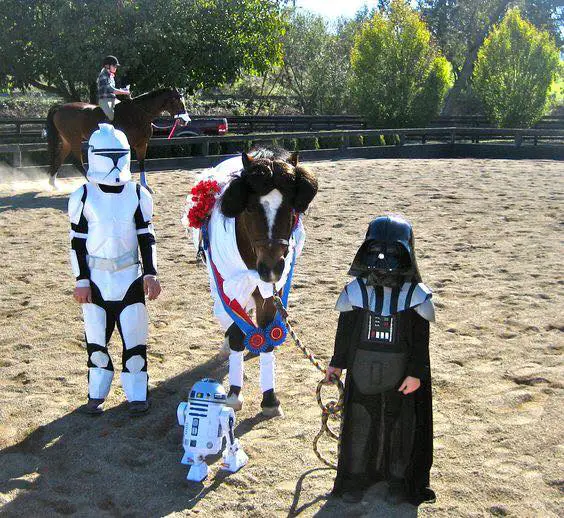 Now here is a scary one all right!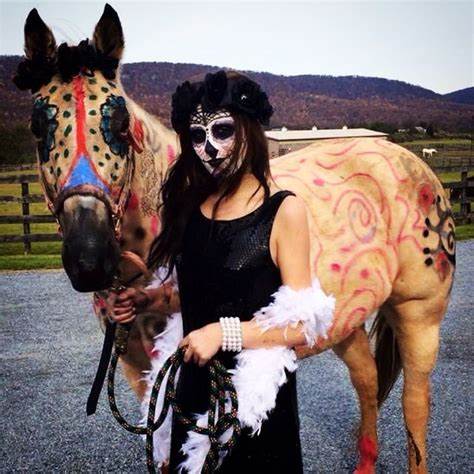 Of course this one required. Rocking horse…..duh…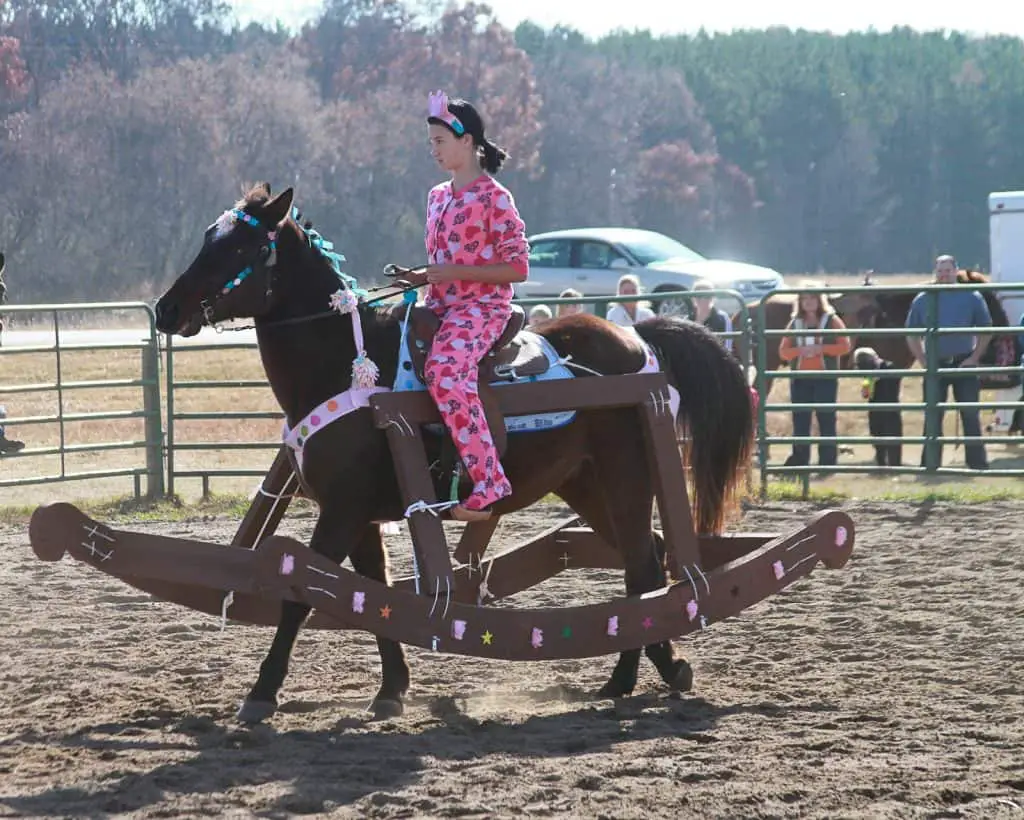 Little Bo Peep was just to cute not to include in this list.
We hope these images made you smile. Should you have some cool Halloween horse costumes you would like to have posted please send them to us and we will post them and give you credit of course.