I was at a high end show and training facility doing farrier work when a person stopped to watch. He said, "Wow, how can I make money on horses?" The owner of the horse asked "Do you own a horse?" The guy said "No". Owner replied "You have made as much money as you'll ever make on a horse."
So what is your horse? An expensive hobby. A pet. An interest to a child. A way to make a living. A needed work animal, or a part of our life? Most of us are in the class that says their horse is a part of their life so we just keep paying.
Your Horse Depends On You For Everthing
If we are lucky enough to have our own facility, we can enjoy going for a ride, spending time grooming and doing the necessary care that horses need. Once they are in our life they cannot take care of themselves as a wild horse can so they are dependent upon us for everything.
If they live on our property we no longer can run off for a long weekend or a week vacation without someone to take the responsibility to come and care for them. It is not all that easy to find that someone who will take care of your animals as well as you do.
If your horse is part of your free time as in shows, trail rides and camping trips, we take the responsibility of calling the vet for health checks, keeping your horse up to date on shots. The farrier is scheduled for the year and proper food essentials are taken care of. Thats everyday and year round.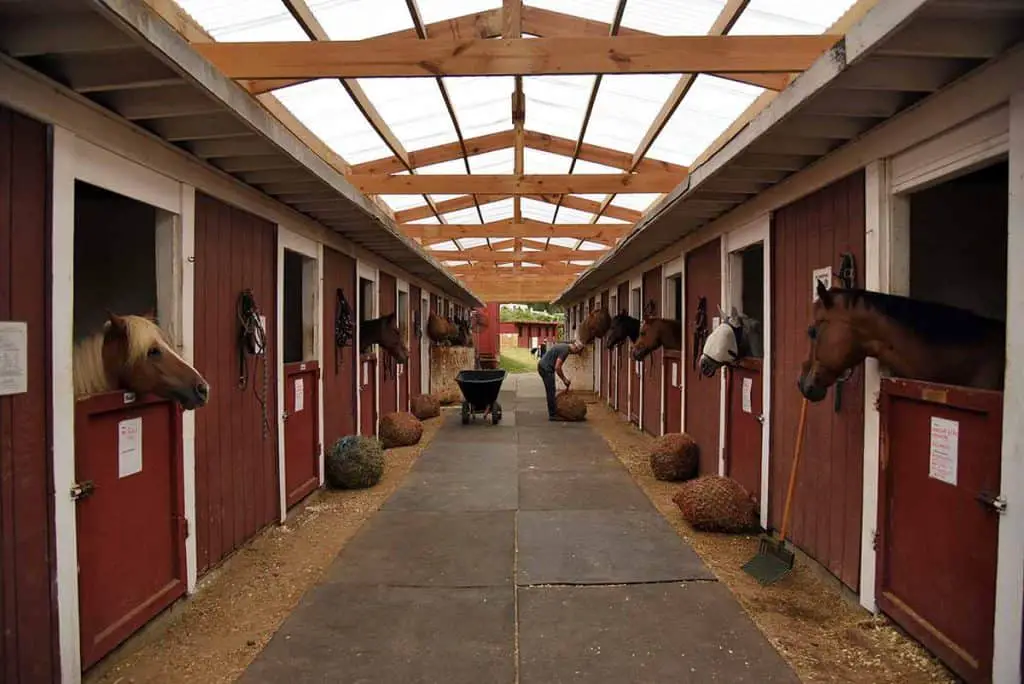 You Can Get A Little Help For - For A Price
The other way to keep your horse is at a boarding stable. You should still be responsible for your horses needs but for most of their care you depend on the people working at the facility. You can plan other things in your life knowing that your horse will be taken care of.
The stable would provide the feed schedules, call the vet if necessary and the farrier for footwork. They also usually have the equipment to haul your horse for you. Your part is the money to provide all these services for you and your horse. Either way the cost is substantial.
A Horse Really Is Part Of The Family
For a family, horses are a good thing. They teach our children the responsibility of caring for something and they learn the enjoyment that horses and riding can be in their lives. You have a horse under you with powerful muscles and a mind of its own for you to learn to control to your way. Not always easy, sometimes hurtful but always beautiful memories for the whole family.
So…Asset?…Liability?…Luxury? You decide…